Welcome to the growing Sheehy family o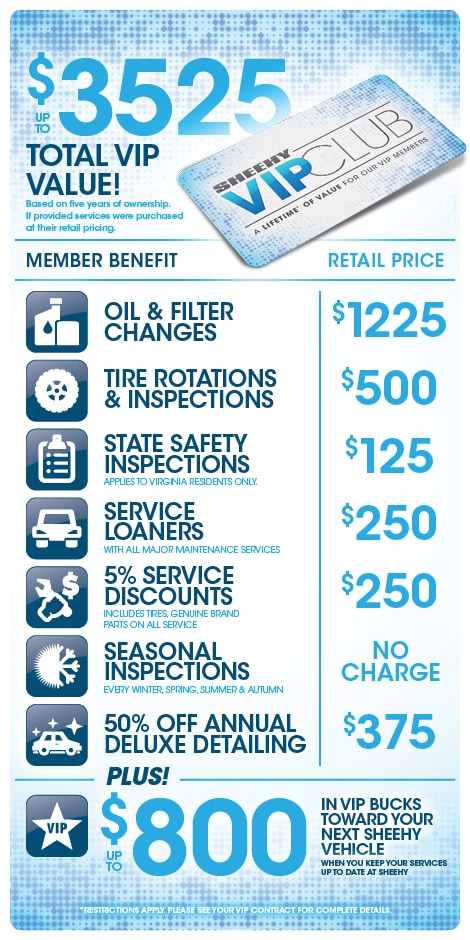 f owners. By now, I hope you have had a positive experience in selecting the new or used vehicles that best fits your needs. The Mission Statement for all of our team members is "One Team Building a Lasting Relationship with Each Customer Based on Trust." The value that we offer does not stop with your purchase of a vehicle. It is my sincere wish that we become your full-service dealership for any service and parts needs related to your car or truck.
    The Sheehy VIP Club provides a way for us to recognize our best customers with special services and discounts, with an up-front cost which will save you 50-75% off of our regular retail prices for the covered services. Take a look at the benefits outlined on this site and you will see the level of our commitment to you during your years of ownership.
    For 50 years, we have committed ourselves to responding to the needs of our expanding customer base. The VIP Club cements our relationship with you and your car and demonstrates our belief that great service depends on our ability to take care of all of your automotive needs.
Thank you for putting your trust in us.
Sincerely,

      *RESTRICTIONS APPLY. SEE VIP CLUB CONTRACT FOR COMPLETE DETAILS.